Igno Jonyno kalbos rankraštis, 1948 m.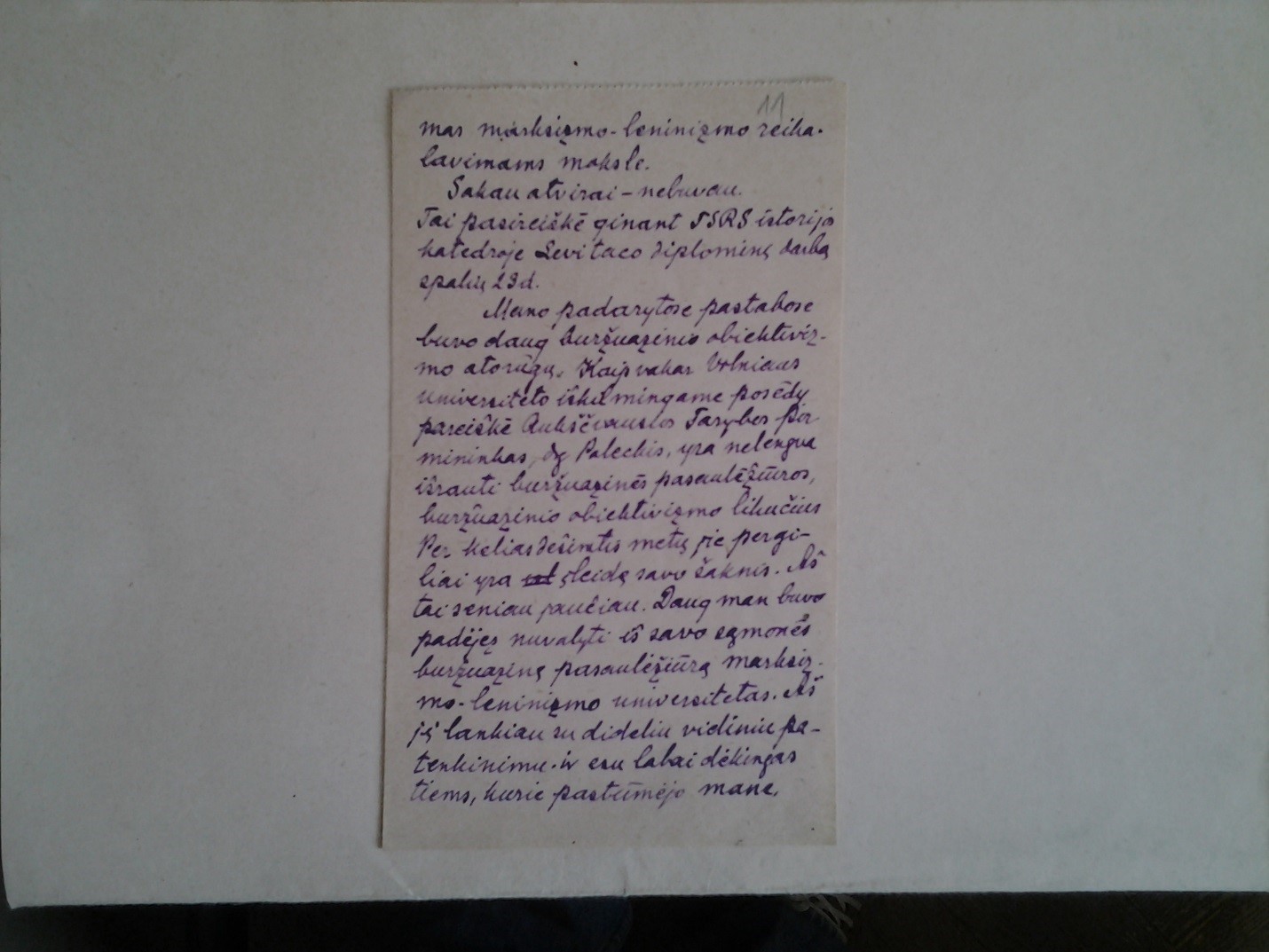 In 1948, Jonynas openly criticised the final thesis by the student F. Levitac 'The Struggle by the Lithuanian Communist Party against the Fascist Regime in 1934–1936', for its poor academic and professional quality. Levitac was a member of the Communist Party, and Jonynas' remarks caused a severe reaction from the university council. He was accused of 'bourgeois nationalism'. Jonynas gave a speech to the university council in which he accepted his 'political and ideological mistakes'. This helped him to keep his academic position at Vilnius University. The document illustrates very well the dramatic situation of a talented scholar and intellectual who made a career in interwar Lithuania under Stalinism.
Stvaratelj
Izvor  
Manuscript of Jonynas speech. Source: Wroblewski Library of the Lithuanian Academy of Sciences.
Reprezentativni primjerak u zbirci
2018-06-07 10:53:00