Acquisition of 'Invalid Siblings' by the Museum of Czech Literature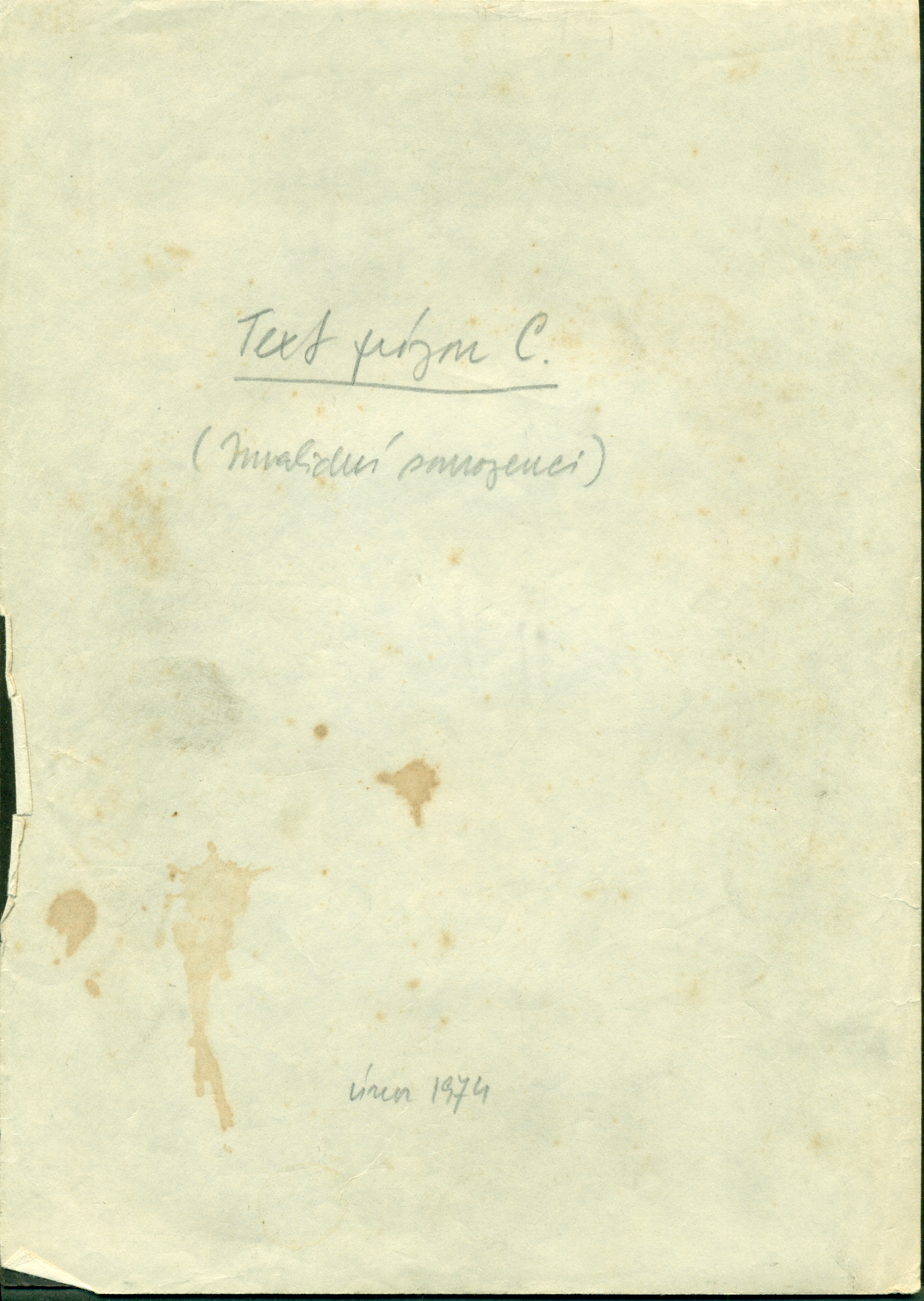 The novel "The Invalid Siblings" (Invalidní sourozenci) (1974) is one of the most important works by the Czecho-Slovak poet, novelist, playwright, philosopher and "guru" of the Czechoslovak underground, Egon Bondy (real name Zbyněk Fišer, 1930–2007). A manuscript of this dystopian novel, which depicts life around the year 2600 on the last piece of land surrounded by rubbish, was obtained by the Museum of Czech Literature (PNP) in 1986 from the antique bookshop Kniha (Karlova street, Prague 1). At the time, this novel had only been published as a samizdat (1974) and in exile (1981), and had not been officially published in Czechoslovakia. A manuscript of Bondy's philosophical work "Buddha" (officially published in 1968) was bought by PNP together with "The Invalid Siblings".
Početna godina ključnog događaja 
Glavni sudionici
Ključni događaj u povijesti zbirke
Bibliografija
ÚČL AV ČR. 2008. "Slovník české literatury po roce 1945: Egon Bondy." Last modified November 4. http://www.slovnikceskeliteratury.cz/showContent.jsp?docId=915.
Dokoupil, Blahoslav et al. 1994. Slovník české prózy 1945-1994. Ostrava: Sfinga.
Libri prohibiti. 2018. "Bibliografie Egona Bondyho." Accessed September 24. http://www.libpro.cz/docs/bibliografie-egona-bondyho-2018_1530980541.pdf.
Kotyk, Petr, interview by Kůželová, Michaela, May 24, 2018. COURAGE Registry Oral History Collection
2019-01-28 12:34:50