Ivan Medek Collection of the Czechoslovak Documentation Centre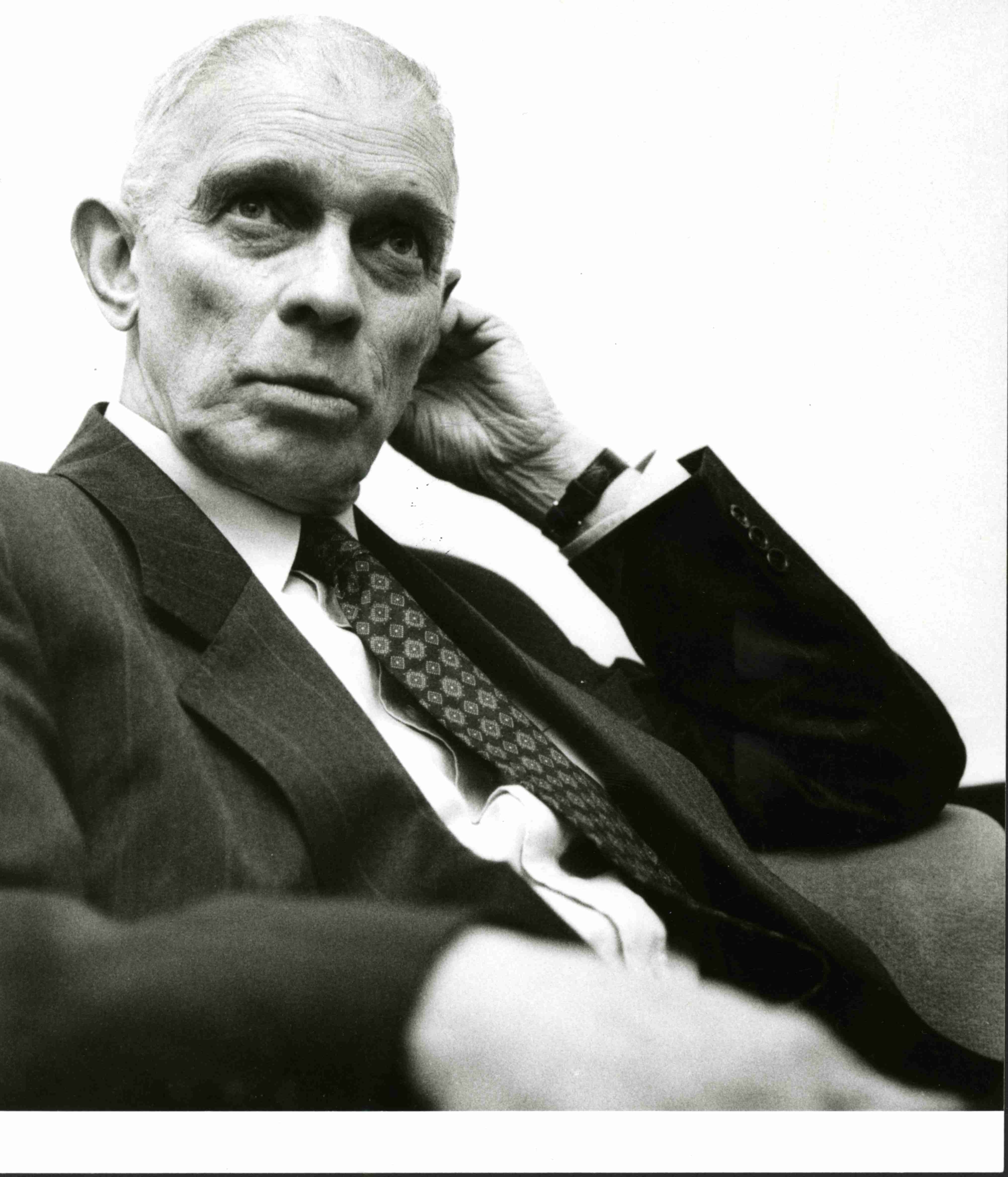 Ivan Medek (1925-2010) was a prominent Czech music publicist, a signatory of Charter 77 and a founding member of VONS. In 1978 he went into exile, where he founded the Press Service and worked with Voice of America and Radio Free Europe. This collection contains unique documents from his exile activity.
Povijest zbirke i kulturne aktivnosti
Ivan Medek was one of the prominent representatives of the cultural and political opposition after February 1948, and especially after the August 1968 events. From the 1950s, he was under the supervision of the State Security and in the mid-1950s he was imprisoned. The persecution of his person increased considerably around the beginning of 1977, when he signed Charter 77. Ivan Medek was among the top three signatories who was dismissed from employment, then worked as a medical orderly, cloakroom attendant and dishwasher. The Communist regime responded to the publication of Charter 77 with the Sanitation Campaign (Akce Asanace), the objective of which was to evict as many of the regime's unwanted people, especially the signatories of Charter 77, as possible through various repressive means. Ivan Medek was included, as well as others such as Milan Hlavsa and Petr Cibulka. The increasing persecution of political opponents of the regime and attacks on Charter 77 signatories led to the establishment of VONS (The Committee for the Defense of the Unjustly Prosecuted), which tracked and published cases of people who were prosecuted or imprisoned for their convictions and became victims of police and judicial arbitrariness. Ivan Medek was among the seventeen founding members of VONS. After a brutal attack, Medek emigrated and became a significant personality of the Czechoslovak exile. The collection thus reflects not only the activities of Ivan Medek in exile, but also the activity of Czechoslovak citizens in the struggle for their rights, regardless of the consequences of this resistance.

After emigrating, Ivan Medek established the Press Service, through which he distributed Charter 77 documents, VONS documents, open letters, information on persecuted Czechoslovak citizens, persecution of religious people and independent news from various circles. These reports and documents on the situation in Czechoslovakia supplied more than seventy exile and international human rights institutions, organizations, press agencies, archives and universities. Ivan Medek prepared sessions on the activities of the domestic opposition for Voice of America and externally also for Czech broadcasting of other radio stations, e.g. for Free Europe, BBC, Radio Vatican and Deutschlandfunk in Vienna. Medek was a very active and creative person who devoted all his exiled life to his home service. He joined the Opus Bonum Catholic organization, played an important role in the founding of the exiled Czechoslovak Documentary Center of Independent Literature in March 1986 and was one of the supporters and co-workers of a campaign to help prisoners in prison, known in the UK as The Committee for the Defense of the Unjustly Prosecuted (CDUP), i.e. British VONS. He also worked as an advisor to the American Fund for Czechoslovak Refugees in the Traiskirchen Refugee Camp, cooperated with the CSSR-Solidaritätskomitee in Vienna, was a member of the Executive Committee of the Free Czechoslovakia Council and was active in the Club of Czechs and Slovaks in Austria.

This collection of Ivan Medek originated from his own exile activity in Vienna from 1978-1989. Ivan Medek went into exile as an active member of VONS and a signatory of Charter 77 who wanted to continue in exile what he did at home. Above all, he wanted to help prisoners and persecuted members of the domestic opposition by trying to get all the information and materials received into broadcasting, television and the press, informing the western public about what was happening in Czechoslovakia. Immediately after his arrival in Vienna, Ivan Medek was under the close supervision of Czechoslovak intelligence agents, who monitored his exile and contacts abroad and at home. Even though State Security prepared active steps in 1988 to achieve a split between representatives of Czechoslovak independent press agencies, their activities failed to do so. Among the users of the collection in the eighties were Western radio stations, television, the press, human rights organizations, scientific political institutions, universities, archives, libraries and many personalities of exile. Ivan Medek ended this activity because of the change in the regime in Czechoslovakia, when it was no longer necessary to transport news and information illegally across the border. Ivan Medek, together with his wife, kept records of this activity throughout his time in Vienna. In the mid-nineties, these documents were donated to the collections of the Czechoslovak Documentation Center, which was handed over to the National Museum in 2003. The collection was then institutionalized and partly made available to the scientific public. The collection was selectively presented to the general public through the exhibition "IVAN MEDEK: NESMLOUVAVĚ PŘÍMÝ GENTLEMAN / A DIRECTLY HONEST GENTLEMAN" from15 September to 31 December 2015 in Prague at the National Monument in Vítkov.
Opis sadržaja
The Ivan Medek collection mainly includes written documents, mostly from the activities of independent initiatives from the end of the 1970s and the 1980s and the notes of Ivan Medek for the Czech broadcasting of foreign radio. The collection contains materials for the VONS Press Service in 1982, when it was officially presented, as well as reports from its Press Service including documents from Czechoslovakia including documents of Charter 77, VONS communication, open letters, further documentation on persecution of Czechoslovak citizens by the Czechoslovak police and judicial authorities 1979-1989. The collection also includes programs on current domestic political events in the Czechoslovak Socialist Republic and on the cases of political processes monitored by VONS for Voice of America and Radio Free Europe. There are also materials for broadcasting cultural programs like Radio Free Europe, such as the columns "Word and the World" and "New Books". The collection also includes articles and papers written for exile newspapers, articles on musical themes, contributions to symposia and news for various agencies. The collection also contains a set of materials on persecution of Christians, churches and church organizations in the Czechoslovak Socialist Republic, including Ivan Medek's articles on this issue. The collection has a correspondence with Voice of America, editors of Radio Free Europe and some of its exile collaborators. The collection is complemented by medals, honors and honorary citizenships that Ivan Medek received after 1989. This collection is missing the Order of Tomáš Garrigue Masaryk, III. grade which was returned to the presidential office.
Sadržaj
ostalo: 10-99
rukopisi (osobni dokumenti, dnevnici, bilješke, pisma, skice itd.): 1000-
Imatelji  
Zemljopisni  opseg zbirke
Teme
Osnivači
Stvaratelji sadržaja
Važni događaji iz povijesti zbirke
Reprezentativni primjerci
Bibliografija
Medek, Ivan. Děkuji, mám se výborně. Praha: Torst, 2005.

"Zem?el Ivan Medek, Kritik Hudby I Re?imu a Havl?v Kancl?" IDNES.cz. Accessed December 7, 2017. https://zpravy.idnes.cz/zemrel-ivan-medek-kritik-hudby-i-rezimu-a-havluv-kancler-p2i-/domaci.aspx?c=A100106_132750_domaci_klu.
Televize, ?eská. "?Ivan Medek, Hlas Ameriky, Víde?? ? V?ta, Která Pomáhala P?e?ít." ?T24. Accessed December 7, 2017. http://www.ceskatelevize.cz/ct24/domaci/1419138-ivan-medek-hlas-ameriky-viden-veta-ktera-pomahala-prezit.
"Noviná? a Publicista Ivan Medek by Se Do?il 90 Let." Accessed December 7, 2017. https://mediahub.cz/media/553136-novinar-a-publicista-ivan-medek-by-se-dozil-90-let.
Prečan, Vilém , interview by Hanáková, Jitka, September 28, 2017. COURAGE Registry Oral History Collection
2020-02-06 19:07:27